lately, i've been listening to this covered version of "Fix You - Coldplay"by Boyce Avenue.
Boyce Avenue is one of my favourite band, they are not mainstream, they made good music, inspire and encouraging messages to their friends and fans. Three brothers, same passion... They look alike huh?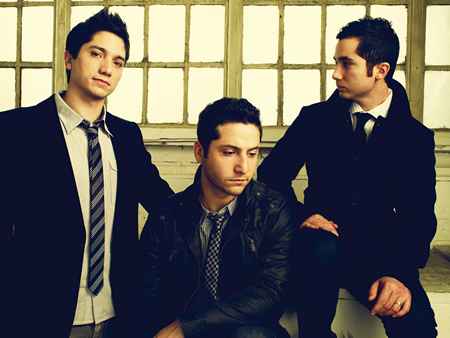 the main guy, Alejandro Manzano. His voice totally touched my heart *melting*... Many said he looks like Gerald Butler, guess he is a thinner version of him? I discovered them years ago when I downloaded a random EP online, then I found they also do covers on Youtube. Some of their covers are even better than the original song. All their songs have a story to tell, some are soul-touching, some are encouraging, some makes you stronger, some even make you tears...
These are some of my favorites cover by Boyce Avenue:
so many to LIKE! so, do subscribe them on Youtube
here
:)
Also, their original songs are even awesome. especially this!
"if you dare to believe in life, you might relise that there's no time for talkin' or just wait around while the innocent die."